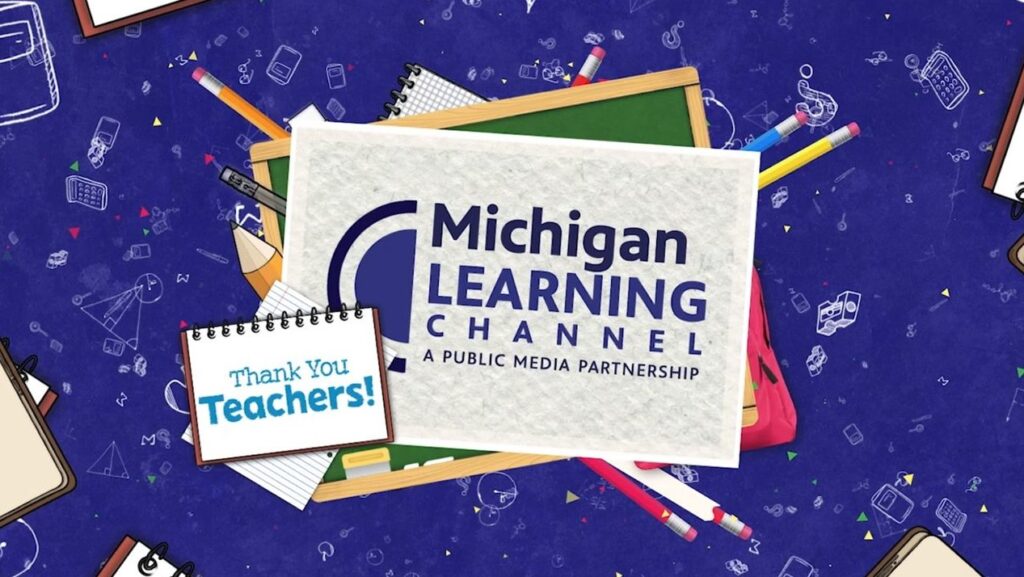 We're showing our appreciation for teachers across the state with on-air specials and a prize giveaway! Fill out the form below to nominate a teacher you know (including yourself!) and they will be entered to win one of ten $50 Amazon gift cards.
Teacher Appreciation on TV
All week long, we're airing documentaries about educators and their impacts. Watch them on TV or on our 24/7 livestream.
Follow Michigan schools and educators as they engage students in their local communities through place-based education.
Airing May 2 at 8:00pm.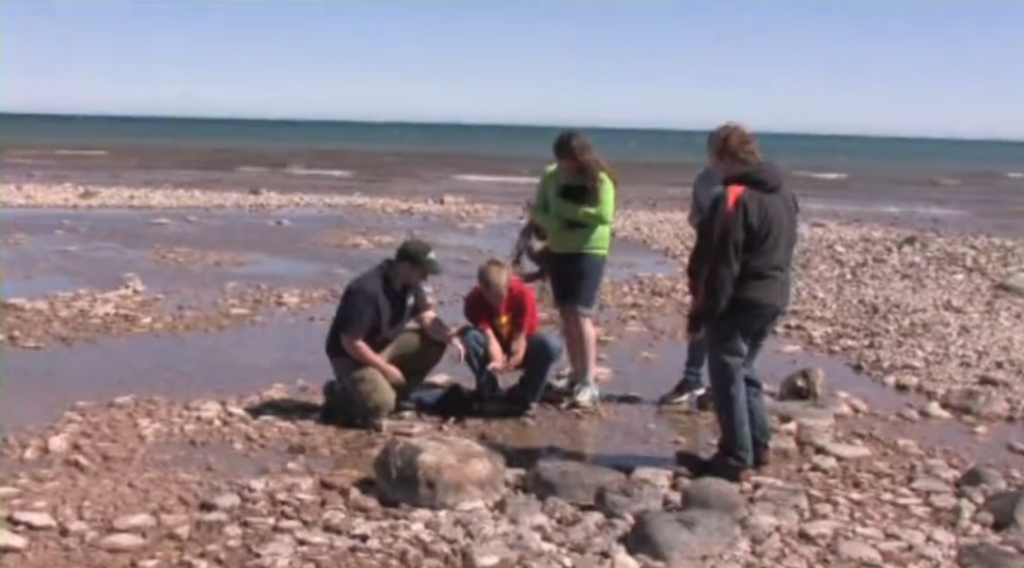 See how the Math Corps, an innovative summer math camp at Wayne State University, is helping hundreds of Detroit children learn vital skills in math and life.
Airing May 2 at 8:30pm.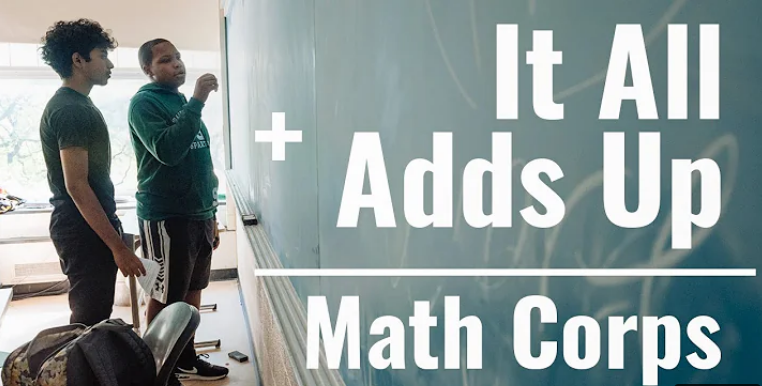 Roadtrip Nation: The Road To Teach
Three aspiring teachers, eager to discover their own places in the world of education, travel across the country to talk with other teachers who've found fulfilling work in various parts of the field.
Airing May 3 and May 5 at 8:00pm.    
What happens when an experiment in public education works? Explore one of the sole survivors of America's "free school" movement of the 1970s, where "no" isn't the standard answer.
Airing May 4 and May 7 at 8:00pm.
No donation or purchase necessary to enter or win. A donation or purchase will not increase your chances of winning. Void where prohibited. This promotion is open to participants within the 50 United States, the District of Columbia, and U.S. Territories. Entrants must be located in the United States at the time of entry. Void where prohibited.
ELIGIBILITY REQUIREMENTS: Open to legal residents of the 50 United States and the District of Columbia and U. S. Territories who are 18 years of age or older. Employees of Detroit Educational Television Foundation and the immediate family members of each such person (spouse, parent, child, sibling, grandparent, and grandchild) and those living in the same household of each such person (those persons whether related or not who live in the same residence for at least three months during the twelve-month period preceding the start date of the Promotion) are not eligible to participate or win a prize.
PROMOTION PERIOD: Promotion begins on the announced contest launch date at 12:00 a.m. Eastern Time ("ET"), unless otherwise specified and ends on the officially designated ending date at 11:59 p.m. ET (the "Promotion Period"). The website server is the official clock for this Promotion.
TO ENTER: View individual contest for specific entry requirements.
SELECTION OF POTENTIAL WINNERS: The winner of the prize will be determined on or about the official contest ending date.
PRIZES: View individual contest for specific entry requirements.
PRIZE REDEPTION: Winners are subject to verification, including verification of age. Winners are solely responsible for any taxes on their prize. We reserve the right to request information for tax reporting. Prizes are non-transferable and no cash redemption or prize substitution permitted, except at the sole discretion of the Sponsor. Any difference in value between the fair market value stated herein and value at time of prize notification will not be awarded. Sponsor does not make, nor in any manner is responsible or liable for, any warranty, representation or guarantee, express or implied, in fact or in law, relative to the prizes including but not limited to their quality, fitness for purpose, or condition. If any potential winner does not respond within seven (7) calendar days of first notification attempt, or if any winner rejects his/her prize, the winner will be disqualified and an alternate may be selected. Prizes will be mailed out to the winners to the address provided during prize notification within 1 to 2 weeks of the end of the Promotion Period. Sponsor reserves the right in its sole discretion to substitute a prize with one of comparable or greater value. Federal, state, and local taxes, if any, are the sole responsibility of the Prize winners. In the event of non-compliance with these Official Rules, or if a prize notification or prize is unclaimed or returned as undeliverable, the prize will be forfeited and may be awarded to an alternate winner.
GENERAL CONDITIONS: Information submitted in connection with this Promotion is governed by Sponsor's Privacy Policy. INTERNET CAUTION: ANY ATTEMPT BY AN INDIVIDUAL TO DELIBERATELY DAMAGE ANY WEBSITE OR UNDERMINE THE LEGITIMATE OPERATION OF THIS PROMOTION IS A VIOLATION OF CRIMINAL AND CIVIL LAWS, AND SHOULD SUCH AN ATTEMPT BE MADE, SPONSOR RESERVES THE RIGHT TO SEEK DAMAGES FROM ANY SUCH INDIVIDUAL TO THE FULLEST EXTENT PERMITTED BY LAW INCLUDING CRIMINAL PROSECUTION. If the Promotion is not capable of running as planned for any reason, including without limitation, due to infection by computer virus, bugs, tampering, unauthorized intervention, fraud, technical failures, or any other causes which corrupt or affect the administration, security, fairness, integrity, or proper conduct of the Promotion, Sponsor reserves the right, at its sole discretion, to disqualify any individual who is responsible or who tampers with the entry process, and to cancel, modify, or terminate the Promotion. In the event of cancellation, Sponsor will award prizes in a random manner to be determined by Sponsor. This Promotion is offered only in the United States and is governed by the laws of the state of Michigan, and entrants consent to jurisdiction and venue in, and agree that all claims and disputes must be resolved in, the federal or state courts in Michigan.
LIMITATIONS OF LIABILITY AND RELEASE: No liability or responsibility is assumed by Sponsor resulting from user's participation in, attempt to participate in the Promotion, or download of any information in connection with participating in the Promotion. No responsibility or liability is assumed by the Sponsor for technical problems or technical malfunction arising in connection with any of the following occurrences, without limitation, that may affect the operation of the Promotion: hardware or software errors; faulty computer, telephone, cable, satellite, network, electronic, wireless or Internet connectivity or other online communication problems; errors or limitations of any Internet service providers, servers, hosts or providers; garbled, jumbled or faulty data transmissions; failure of any email transmissions to be sent to or received; lost, late, delayed or intercepted email transmissions; inaccessibility of the website in whole or in part for any reason; traffic congestion on the Internet or website; unauthorized human or non-human intervention in the operation of the Promotion, including without limitation, unauthorized tampering, hacking, theft, virus, bug, worm; or destruction of any aspect of the Promotion. Sponsor is not responsible for any typographical errors in the announcement of prize or these Official Rules, or any inaccurate or incorrect data contained on the website. Sponsor are not responsible for any personal injury or property damage or losses of any kind that may be sustained to user's or any other person's computer equipment resulting from participation in the Promotion, use of the website or the download of any information from the website. As a condition of entering, entrants (or their parent or legal guardian if an eligible minor or dependent) agree (and agree to confirm in writing): (a) to release Sponsor from any and all liability, loss or damage incurred with respect to entrant's participation in the Promotion and the awarding, receipt, possession, and/or use or misuse of any prize, including any traveling related thereto; (b) under no circumstances will entrant be permitted to obtain awards for, and participant hereby waives all rights to claim, punitive, incidental, consequential, or any other damages, other than for actual out-of-pocket expenses; (c) all causes of action arising out of or connected with this Promotion, or any prize awarded, shall be resolved individually, without resort to any form of class action; and (d) any and all claims, judgments, and award shall be limited to actual out-of-pocket costs incurred, excluding attorneys' fees and court costs. By accepting the prize, winner grants permission for Sponsor and those acting under its authority to use his/her name, photograph, voice and/or likeness, for advertising and/or publicity purposes, in any and all media now known or hereinafter invented without territorial or time limitations and without additional compensation.
SPONSOR: Detroit Educational Television Foundation, 1 Clover Court, Wixom, MI 48393.