What is the Michigan Learning Channel?
The Michigan Learning Channel (MLC) is a statewide public television partnership offering instructional content to support the education of students and to provide alternative resources for families and teachers. Designed to enrich school learning, the instructional content is aligned with Michigan's educational standards and follows widely accepted sequences for mastering skills throughout the school year.
The lessons, generally about a half-hour each, are presented by a diverse group of educators, delivered as if the teacher is in a classroom setting. Nearly every program has supplemental educational activities and resources to build on the lesson.
This programming is being broadcast on special on-air channels established by each of the participating public television stations in Michigan. It is also available as a livestream and stored for on-demand viewing on a variety of digital platforms, ensuring accessibility to all students, teachers and families in the state.
All content is offered at no cost to schools, families and caregivers.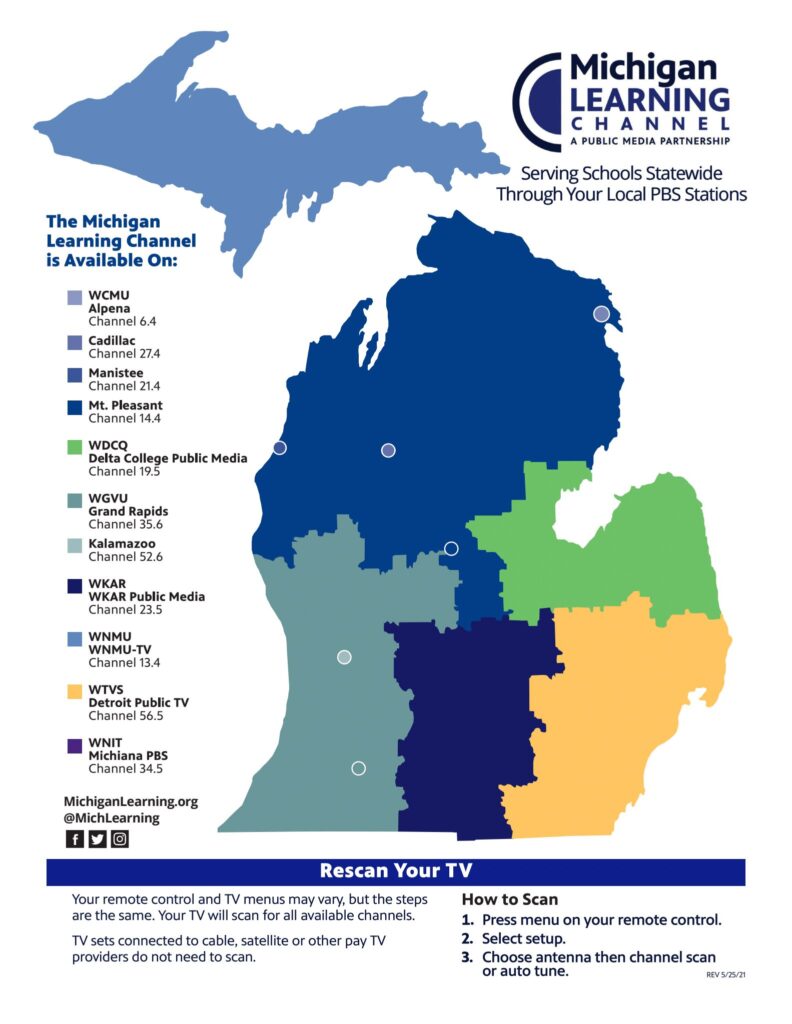 Check out our Frequently Asked Questions.