Bring MLC to Your Classroom
The Michigan Learning Channel is designed with teachers in mind! We curate high-quality, standards-aligned video content and related materials that encourage learning both in and out of the classroom.
New resources for teachers are being added all the time, so bookmark this page or sign up for the MLC teacher newsletter to see all the latest news.
Schedule Previews: Each month's schedule is typically posted on the schedule page three weeks before the month starts.
On-Demand Learning: The Find a Lesson page lets you search by grade, subject, and Michigan Education Standard, making it easy to locate a specific lesson and to share with one student or your whole class. 
Professional Learning: MLC's professional learning calendar highlights opportunities from MLC, Michigan education partners, and across the PBS System. Some of these offer PD credits; check each opportunity for details.
Support From Your Local Station: The MLC Engagement team includes staff at all six Michigan PBS stations and are always ready to answer your questions.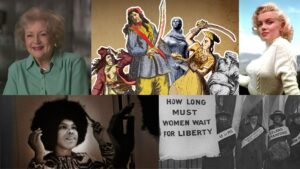 The women's suffrage movement, film and media, pirates, and more in collections built for classrooms.