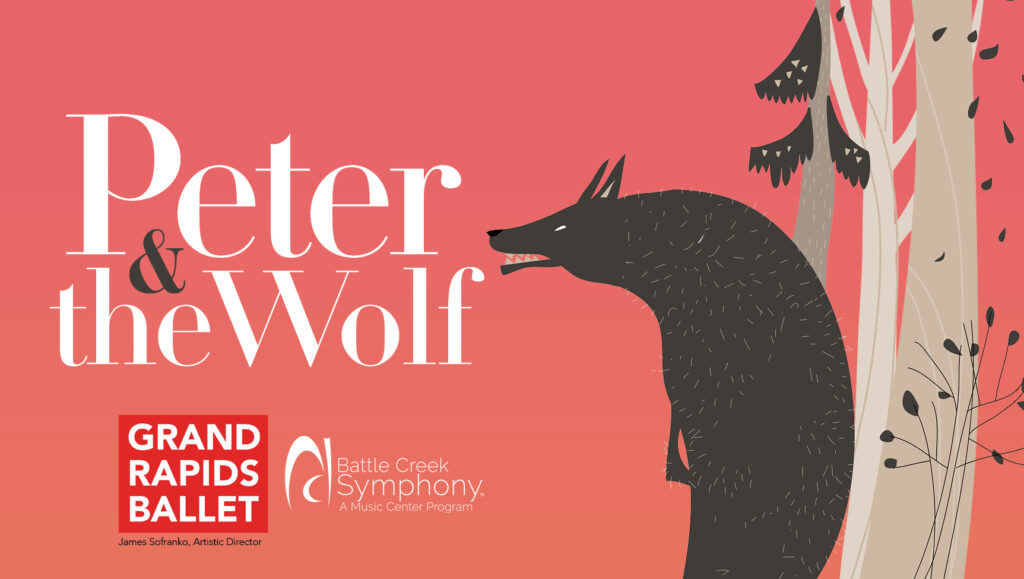 Classical Music for the Young Listener
Composed in 1936, Peter and the Wolf is a fairy tale brought to life through music and dance. The story follows Peter, a young boy, and the animals he encounters near his forest home. Each character's unique musical theme combine for a beautiful and whimsical performance reproducible by a small school band or a full orchestra.
Our broadcast events have passed, but you can still access the virtual field trip and other teacher resources from the orchestra and ballet company.
Click through an interactive experience to explore the Grand Rapids Ballet Company and the Battle Creek Symphony Orchestra with activities you can do at home.