The Michigan Learning Channel is now available through your antenna on WCMU, WGVU and Detroit Public TV, check for your channel below.  View how to rescan your TV below to view the channel. The grid below displays the general schedule.  View the detailed schedule for January 2021.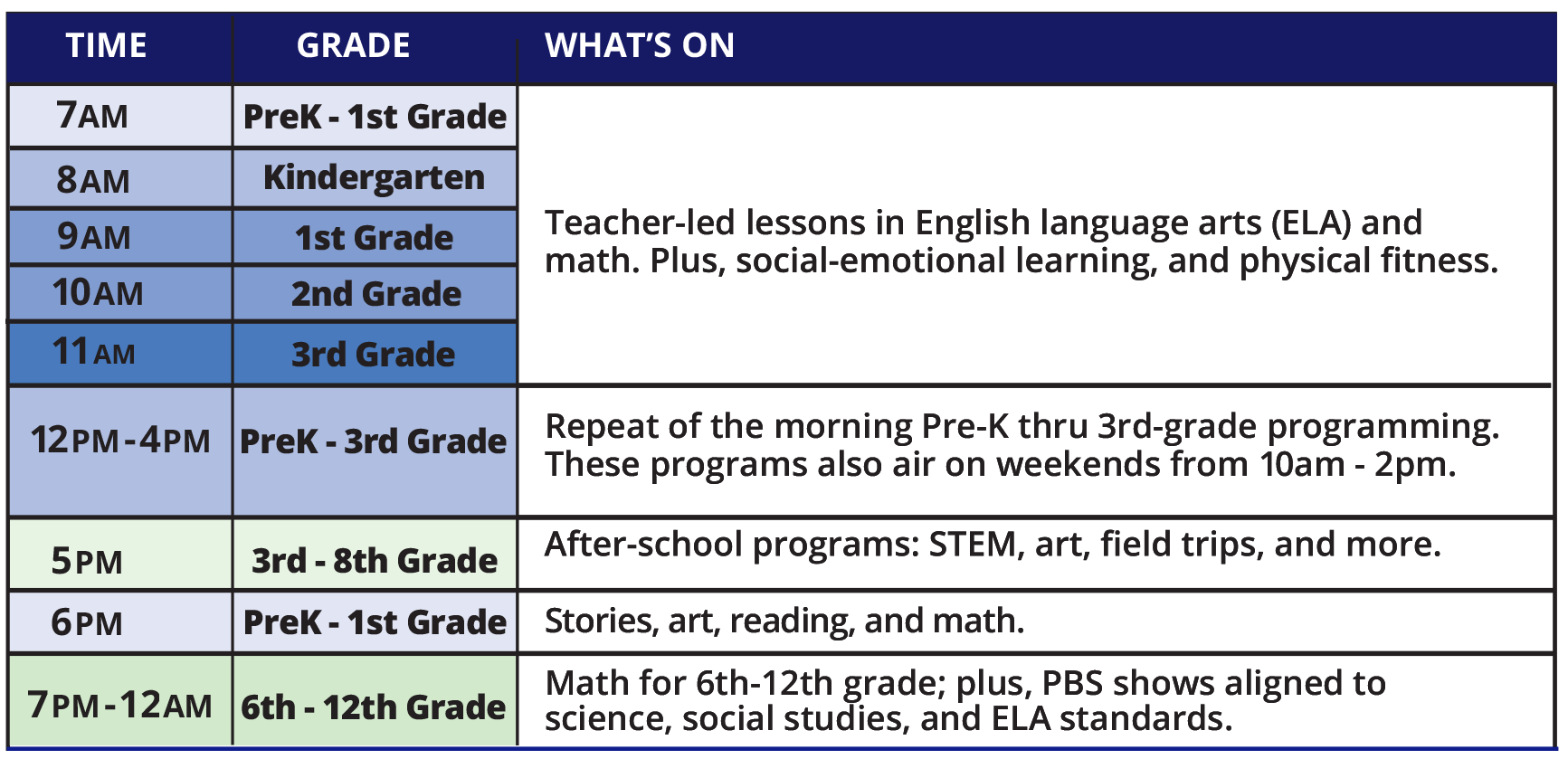 If you use an antenna to watch PBS on your television over-the-air, then you will need to rescan your tv to receive the Michigan Learning Channel.
Instructions for Rescanning
Press the menu button on your remote.
In your TV's menu, look for the channel setup option.
Select antenna or tuner.
Start a new scan.
Every TV is different, so what you see on your screen may not exactly match the steps above. If you run into trouble, please refer to your TV's product manual, or contact the TV manufacturer for clearer directions specific to your device.
WCMU, WGVU and Detroit Public TV are now live over the air, check for your channel below.  The channel will be available on cable or satellite channels at a later date.  You can visit the LIVE TV stream at anytime from anywhere in Michigan. MLC will be available across Michigan this January.
Launching on January 4, 2021
WCMU
Alpena Channel 6.4
Cadillac Channel 27.4
Manistee Channel 21.4
Mt. Pleasant Channel 14.4
WGVU
Grand RapidsChannel 35.6
Kalamazoo Channel 52.6
WTVS
Detroit Public TV Channel 56.5
---
Launching later in January
WDCQ
Delta College Public Media Channel 19.5
WKAR
WKAR Public Media Channel 23.5
WNMU
WNMU-TV Channel 13.4