Join the Learn Everywhere Challenge Without Goosechase
Participants who prefer to use a paper missions tracker instead of the Goosechase app can find downloadable checklists for each week here. At the end of the challenge, submit your points total to be eligible for our prize drawing. Prize lists and points entry form coming soon.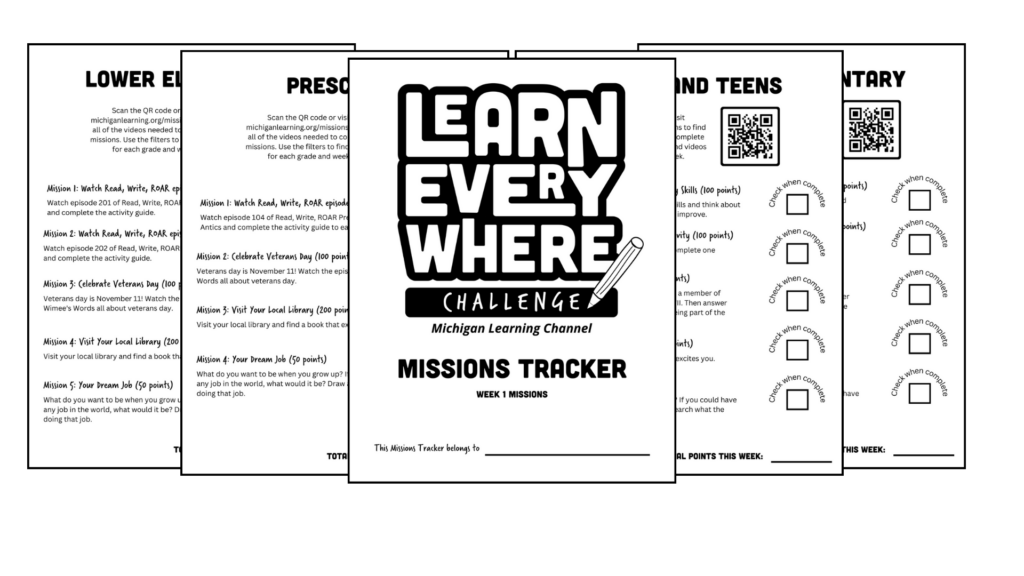 Week 5 missions will be released on December 4.